Little Vinnie Dean arrived on Sunday, September 23rd, 8 days early. I'll write about my entire birth at a later date. But, I will tell you he panicked me. I had big plans for those last 8 days – a life of leisure on the couch and running last minute errands, moments to myself before giving 18+ years to someone else….. But Vinnie was ready and my water broke at 4 am on Sept 23rd. I tried to hold him in for a few hours – seriously. I thought maybe I could will labor to stop. No such luck.
Over a week later I am so happy I have had this extra time with my little man. What a gift these 8 days have been. Not that they have been easy. WOW. Not easy at all. But awesome in every way – even in the roughest moments (like many of the moments between his birth and the 9 DAYS it took my milk to come in…)
Here is our first family photo: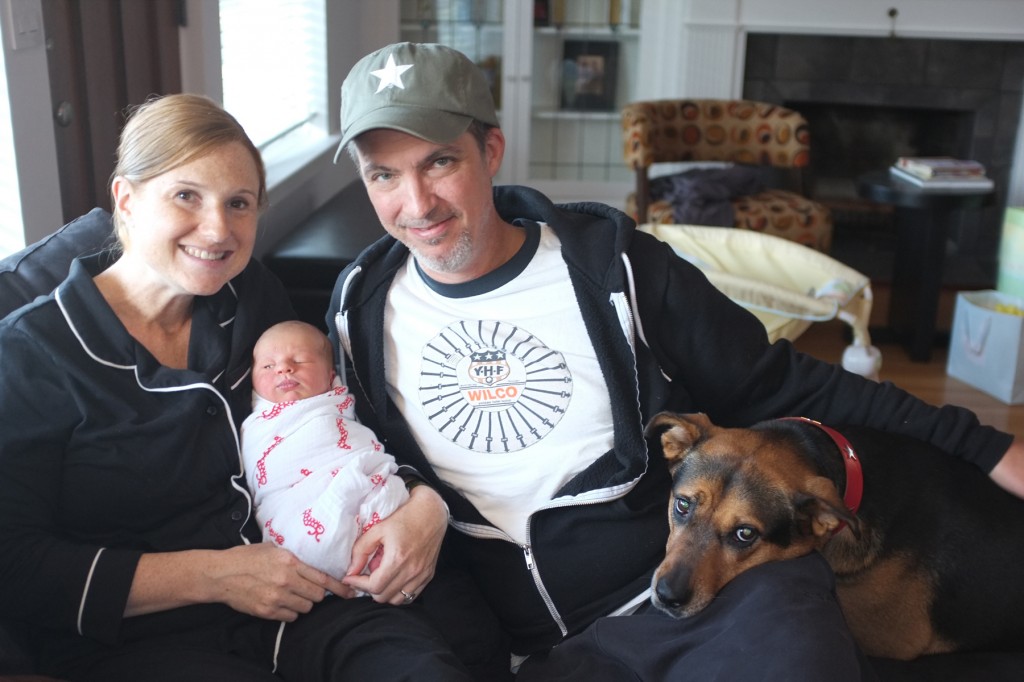 I probably won't be posting much, if any, in the next few weeks. As I will be spending as much time as possible looking at this face: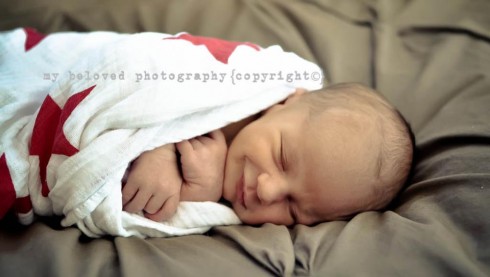 If you are new to FHM or returning to find a great workout, you can find all our free workouts here:
http://www.fithealthymoms.com/workouts/
If you are here to download one of our full programs (Baby Bumpin' Prenatal Workouts, 6 Week Pregnancy Weight Loss or SuperMom Workouts), you can look at all programs here.
If you have any questions for me, feel free to email me at [email protected]s.com. Just know it may take me a couple days to get back to you. It's hard juggling a baby and a laptop!!
Thank you for all your support and patience during this amazing time. I can't wait to share more of my journey with you!